Accelerate Your Small Business Growth
UNLOCK THE POTENTIAL OF POWERFUL DIGITAL TOOLS
You don't have to be a Fortune 500 company to adapt to a digital workplace successfully. With the right digital tools, small or medium sized businesses can give their company a competitive advantage, attract top talent, operate at scale and reach customers worldwide, all while staying on budget.
Scalable, End-to-End Solutions
LEVERAGE WORLD-CLASS SUPPORT
We are pleased to serve businesses with as few as 50 employees the same way we do our enterprise clients with 5,000 employees. Whatever the company size, CompuCom reduces disruption and downtime and provides solutions that deliver best-in-class support. Unburden your in-house IT resources and keep your organization running smoothly. Our mission is to provide expert digital support and solutions so you can focus on growing your business.
Services for Your Small Business
"...far exceed any expectations..."
"I have always believed that a person and a business can show their true worth when they are facing the greatest challenges. Personally and professionally, 2020 has been one of the toughest years to date. Through all of these uncertain times CompuCom proved they had the resources and dedicated staff to far exceed any expectations and solidify themselves as a true trade partner."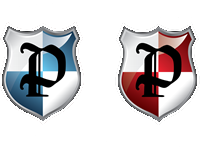 ---
Let's begin building a better workplace.
---
24/7 remote technical support

Security solutions

Setup of collaboration and productivity suites
Seamless connections that eliminate roadblocks

Business class IT support specialists

Cybersecurity protections

Rapid incident resolution
Need Help Building Your Small Business?
---
From 50 to 1500 Employees, We Can Help
---
Allow Your Small Business to Run Smoothly and Optimally
Even if your business is on the smaller side, it is in your best interest to leverage the power of technology to help you meet your unique goals. WIth CompuCom's innovative small business solutions, you can do just that. We'll serve as your small business IT partner and be there to support you and your employees every step of the way.
Blog: 3 Biggest Benefits for Employers Who Choose Mac Today

Enterprise organizations are increasingly offering employees a technology device choice. When you give your employees a choice in the devices, tools, and technology they use every day, you empower them to do their very best work. In the context of the global hybrid-workplace movement, more employers are looking to integrate Mac into their organizations.…

Read more »

Whitepaper: 10 Ways to Empower Your Employees with Apple

The shift to remote work has changed where, when, and how we do business.

Read more »

Blog: The New Employee Experience

Given the large shift in how employees work and where employees are working from, it is clear that the employee experience has been forever altered. Which means, the methods organizations use to measure employee experience need to be updated. The employee experience plays a key role in attracting and retaining top talent, so businesses should pay attention to the…

Read more »