First-Class Service at Your Fingertips
Hardware and software support to keep your business running smoothly
In a perfect world, IT would work 100% of the time. (Spoiler alert: it does not.) Our customized digital support experience is focused strictly on enabling your team to solve service and support issues as efficiently as possible.
CompuCom answers the questions: What support do we need now? What will we need later, as we continue to grow? And, what does my specific organization need?
A Service Desk Experience Your Employees Will Love
IT support when you need it
Your small business needs prompt, effective IT support. Allow our experts to assist your employees via text, telephone, or chat; whatever channel best supports your team. Regardless of the size or scope of the issue, you can rely on our rapid issue response time to keep your business functioning smoothly.
Think of it as a "service desk in a box" that relieves the pressure on in-house teams, addresses issues and gets your business back up and running. CompuCom's digital support will positively impact your team's productivity and your company's bottom line.
"...far exceed any expectations..."
"I have always believed that a person and a business can show their true worth when they are facing the greatest challenges. Personally and professionally, 2020 has been one of the toughest years to date. Through all of these uncertain times CompuCom proved they had the resources and dedicated staff to far exceed any expectations and solidify themselves as a true trade partner."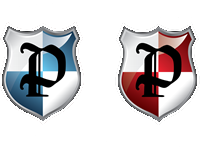 ---
Let's begin building a better workplace.
---
Hardware tech support
Software tech support
Over 5,000 field service technicians in the U.S. and Canada
24/7/365 availability via text, telephone, and chat
Next level support at your fingertips
An On Demand Support Team for Your Small Business
GET THE SUPPORT YOU NEED WHEN YOU NEED IT
The next time your employees need assistance with a software or hardware issue, service desk in-a-box can save the day. Our friendly, knowledgeable team is here to take care of any tech-related problem round-the-clock.
Blog: The New Employee Experience

Given the large shift in how employees work and where employees are working from, it is clear that the employee experience has been forever altered. Which means, the methods organizations use to measure employee experience need to be updated. The employee experience plays a key role in attracting and retaining top talent, so businesses should pay attention to the…

Read more »

Whitepaper: The Future of Work Accelerates the Need for IT End-User Personas

Personas give IT and the business a common understanding of employee requirements and help to identify the appropriate "tools" that each employee needs to be the most effective and efficient at performing their job.  View or download to learn how you can apply personas to empower your end users

Read more »

Announcement: Living Green Award Recognizes Eco-Conscious Purchase Practices

We celebrated Earth Day on April 22nd as the anniversary of the birth of the modern environmental movement. However, sustainability isn't a single day activity. It's a year-round commitment to systematic changes that will sustain our planet.

Read more »