Enabling Digital Transformation
Established in 1990, CompuCom® Systems, Inc. provides end-to-end technology and consulting to create a true digital workplace for enterprise-level businesses. We help clients in all industries leverage the power of technology to maximize productivity and facilitate collaboration.
As a single-source provider of end-to-end solutions, we're uniquely qualified to serve companies that have a distributed workforce with employees in remote locations, some or all of the time. We supply hardware, devices, software, security and support to create a seamless experience, helping employees optimize their performance and organizations achieve their objectives.
Part of the Office Depot Family
award-winning, enterprise managed workplace services
The ODP Corporation (NASDAQ:ODP), acquired CompuCom in 2017. The ODP Corporation is a leading provider of business services, products and digital workplace technology solutions to small, medium and enterprise businesses. ODP, operating through its direct and indirect subsidiaries, maintains a fully integrated B2B distribution platform of approximately 1,100 stores, online presence, and thousands of dedicated sales and technology service professionals, all supported by its world-class supply chain facilities and delivery operations.
Through its banner brands Office Depot®, OfficeMax®, CompuCom® and Grand&Toy®, as well as others, the company offers its customers the tools and resources they need to focus on their passion of starting, growing and running their business.  For more information, visit news.officedepot.com and follow @officedepot on Facebook, Twitter and Instagram.
The strategic acquisition of CompuCom was the first step in the company's journey to transform from a traditional provider of primarily office products into a broader product and business services platform. This transformation leverages brick and mortar, an online presence and sales force to create a unique B2B platform, adding value to businesses of all sizes.  The addition of CompuCom's award-winning, enterprise managed workplace services capability to the company's portfolio creates even greater opportunity.
In an industry where attrition is high, we are proud of the loyalty and tenure of our associates. Our employees are our most valuable business assets. And we make sure they know it!
We've built a diverse, results-driven culture with shared values focused around serving our clients. Engaged and motivated, our employees are passionate about their work, and that comes through in everything we do. We employ a 5C culture that is based on 1) Customer 2) Commitment 3) Change 4) Caring and 5) Creativity.
Within our organization are many affinity and ally groups. We actively encourage our associates with common interests, backgrounds and experiences to come together to support each other and create an open space for sharing and communication. These connections bolster a sense of community and provide avenues for better collaboration, making our people more effective. They also play an important part in helping us recruit and retain top talent.
SUSTAINABLE DEVELOPMENT GOALS
We believe that sustainability plays an essential role in the success of our company, our industry and our communities. Together, we have 17 sustainability targets aligned with the internationally recognized Sustainable Development Goals (SDGs) developed by the United Nations.
---
#COMPUCOMCARES & #DEPOTDIFFERENCE
We are passionate about supporting the communities in which we live and work. We strive to enhance the quality of life in these communities through volunteering, driving sustainability in all areas of business, and supporting international human rights principles. Our CompuCom Cares and Depot Difference Team partner together to impact as many communities as possible together.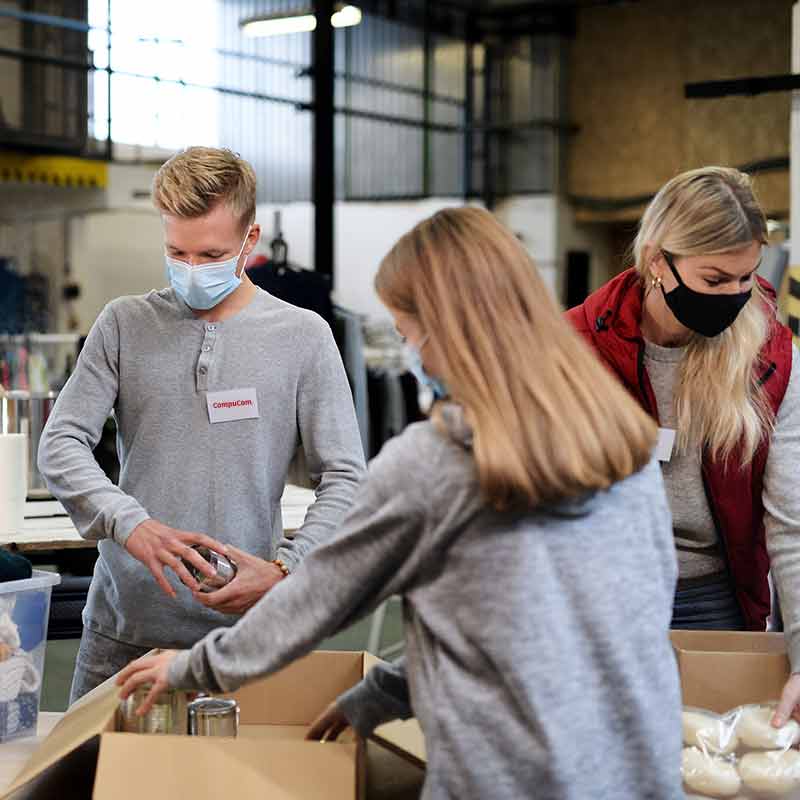 Your Technology Partner for Today and Tomorrow
LEADERS IN THE DIGITIZED WORKPLACE
As traditional ways of doing business become outdated, a strategic technology partner is essential to stay current. We bring together the best devices, communication and collaboration to keep you on the competitive battleground.
Look to CompuCom to guide your digital transformation, as we provide top talent and cutting-edge technology to lead you into the future.
CompuCom is ISO 20000:27001 CertifiedISO 20000 is a global standard that describes the requirements for an information technology service management (ITSM) system. The standard was developed to mirror the best practices described within the IT Infrastructure Library (ITIL) framework.

CompuCom is ISO 9001:2015 &  ISO 14001:2015 Certified
We are fully committed to environmental stewardship and sustainability and, as a result, we have achieved International Organization for Standardization (ISO®) 14001 Environmental Certification. In addition, we hold 20000 re-certification, the international standard for IT Service Management (ITSM) and is ISO 9001 2015 certified. We are also a National Association for Information Destruction (NAID) member.*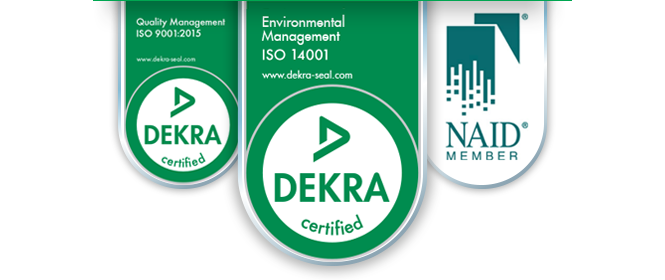 *ISO 14001:2015 Certification Received at:
CompuCom Systems, Inc., 1225 Forest Parkway, Paulsboro, NJ 08066, United States
Covering the following scope; Fulfillment, configuration, deployment, endpoint management, repair, refurbishment, and disposition of IT Equipment.
ISO 9001:2015 Certification Received at:
CompuCom Systems, Inc. with central functions at
1225 Forest Parkway, Paulsboro, NJ 08066, United States
Scope: Fulfillment, configuration, deployment, endpoint management, repair, refurbishment, and disposition of IT Equipment.
Site actions: Suite 500 Paulsboro NJ 08066- Central Function, and advanced Integration Engineering, Configuration, Distribution, and depot services of system solutions.
1830 Matheson Boulevard, Unit 1, Mississauga, Ontario L4W Ob3- Distribution: Order Management
AV. Insurgentes SUR No. 1431, PISO 2, Insurgentes Mixoac, Del Benito Juarez, Mexico City 03920, Mexico: Order Management