Enjoy HP® Products in Your Organization
HP® remains one of the most trusted brands today in printers, scanners, laptops, desktops and other hardware products for the digital workplace. Our partnership drives alignment of technology services whether your workforce is onsite, distributed remotely, or a combination of both.
One of HP's largest North American Partners
OVER 25 YEARS OF PARTNERSHIP
As a HP Platinum Business Partner and HP Platinum Specialist Partner we offer the complete line of HP industry-standard products and solutions. By employing HP-certified consultants and engineers, both on-site and in remote locations, we are able to provide quick, high-level, technical sales and service support.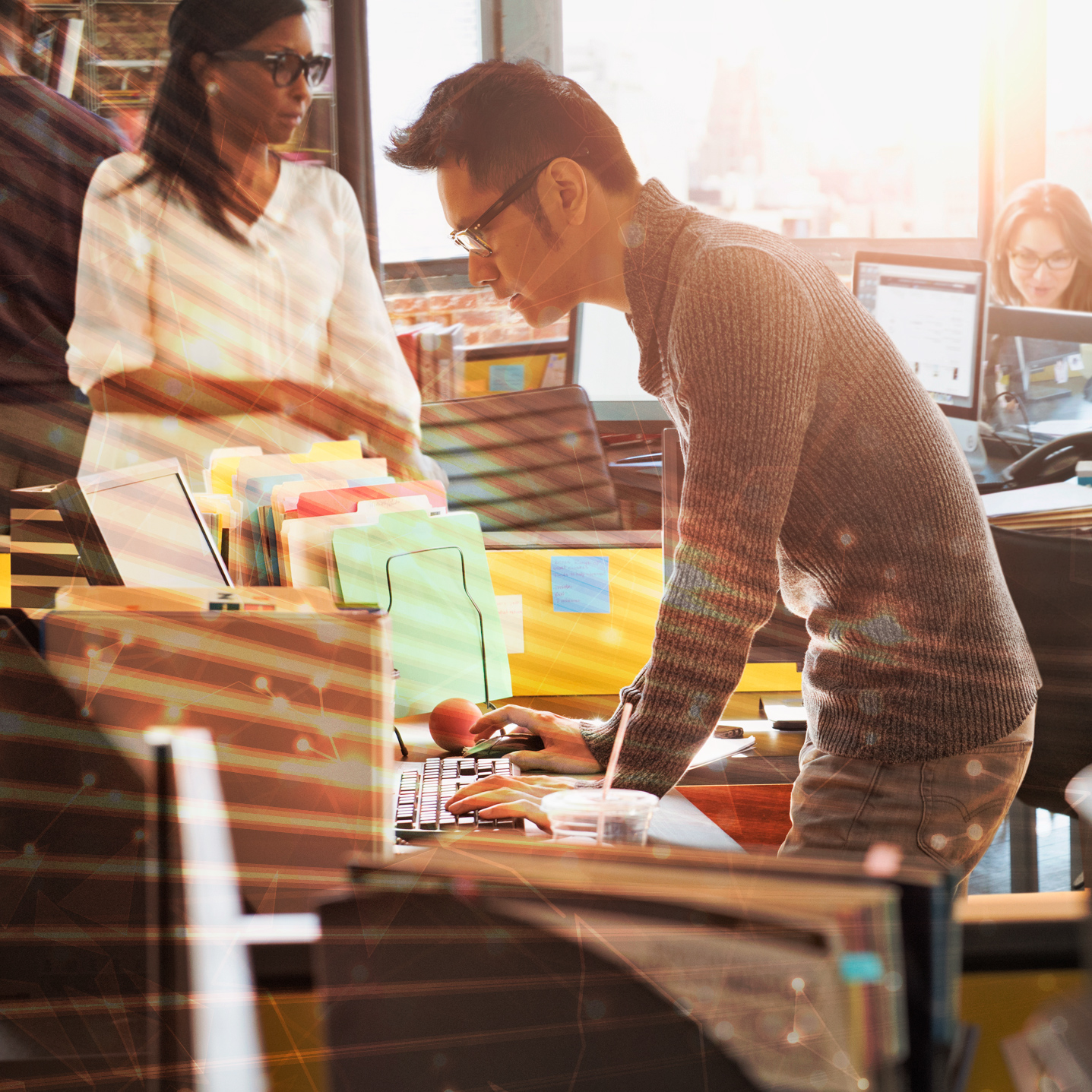 BUILDING SOLUTIONS THAT WORK FOR YOU
Working together we work to secure and build a better lifecycle for your HP technology.
Our offerings include:
Managed print services: Automated monitoring, maintenance, and management of your print fleet infrastructure

Print security assessment: Analysis of security, operations and total cost of ownership

Print Center of Excellence professional services: Centralized engineering support focused on discovery and design of advanced print solutions

Product acquisition and leasing: A single source for purchasing HP and other hardware and software products

Full asset lifecycle support: Process management for configurations, moves, adds, changes and disposal
Unified Endpoint Management and Why it Matters for the Enterprise

The Best Device Experiences for the Hybrid Workforce No Turning Back! Hybrid and remote work models are not going away. While there's been a push to return to the office this year, and the average city office occupancy rates are over 50% for the first time since the pandemic, the…

Read more »

Global Tensions, Chips, and the Supply Chain: How an MSP Can Help

In April, China once again conducted military exercises off the coast of Taiwan, causing Asia-Pacific tensions to move up the list of potential geopolitical supply chain issues to keep an eye on.

Read more »

EX, Technology, and the Watermelon Effect

Happy Employees Equal Happy Customers: Taking Care of Your First Customers First Customer Experience (CX) is a hot topic issue, and rightly so. But are you taking care of your "first customers," your employees, with the same care, commitment, and focus you give to your customers? 

Read more »