Enjoy HP® Products in Your Organization
HP® remains one of the most trusted brands today in printers, scanners, laptops, desktops and other hardware products for the digital workplace. Our partnership drives alignment of technology services whether your workforce is onsite, distributed remotely, or a combination of both.
HP, Windows 11 and Intel i9 core devices offer a world of possibilities for users seeking enhanced productivity, security, and accessibility features. The benefits are clear: seamless multitasking, heightened security, immersive gaming experiences, and accessibility tailored to your unique needs. It's not just about using your device; it's about maximizing your device's capabilities to enrich your digital life.
Discover how these latest technology solutions and services that CompuCom offers help transform your business. Whether you're looking to optimize your IT infrastructure, enhance cybersecurity, implement cloud solutions, or streamline your workplace technology, CompuCom provides a wide range of innovative and tailored offerings to meet your specific needs.
Compucom. Driven by technology, powered by people Compucom.
One of HP's largest North American Partners
OVER 25 YEARS OF PARTNERSHIP
As a HP Gold Business Partner and HP Power Services Partner we offer the complete line of HP industry-standard products and solutions. By employing HP-certified consultants and engineers, both on-site and in remote locations, we are able to provide quick, high-level, technical sales and service support.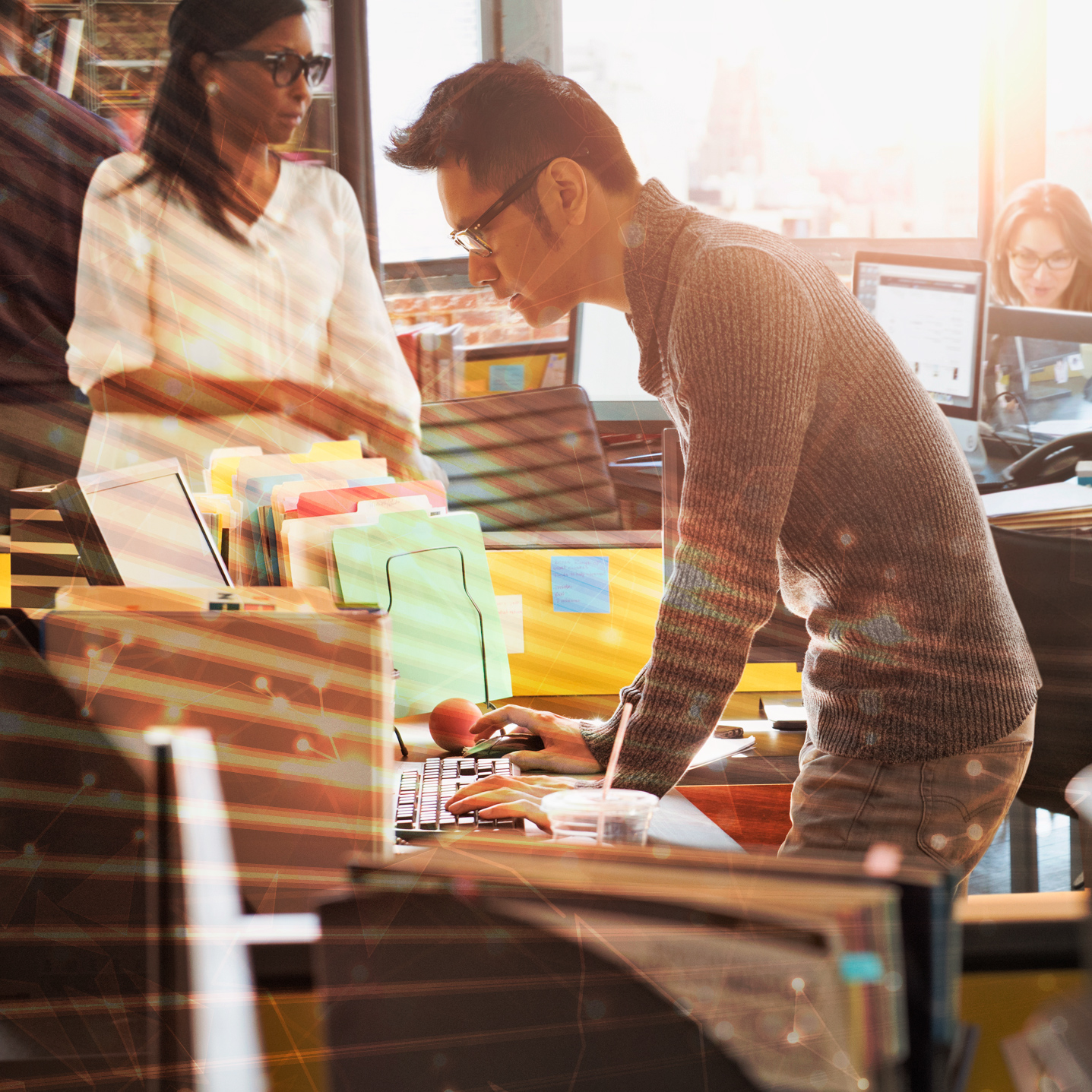 BUILDING SOLUTIONS THAT WORK FOR YOU
Working together we work to secure and build a better lifecycle for your HP technology.
Our offerings include:
Managed print services: Automated monitoring, maintenance, and management of your print fleet infrastructure

Print security assessment: Analysis of security, operations and total cost of ownership

Print Center of Excellence professional services: Centralized engineering support focused on discovery and design of advanced print solutions

Product acquisition and leasing: A single source for purchasing HP and other hardware and software products

Full asset lifecycle support: Process management for configurations, moves, adds, changes and disposal